Santorini, also known as Thira, is a picturesque island located in the Aegean Sea, part of the Cyclades islands in Greece. It is renowned for its stunning natural beauty, ancient history, and vibrant culture. Visitors from all over the world come to Santorini to explore its charming villages, soak in the breathtaking views of the caldera, and immerse themselves in the island's rich history and culture.
One of the main attractions in Santorini is the caldera, a large, submerged volcanic crater that formed when the island's volcano erupted in ancient times. The caldera offers stunning views of the surrounding islands, and its crystal-clear waters are perfect for swimming and diving. Visitors can take a boat tour of the caldera, or hike along the cliffs for a more adventurous experience.
Santorini is also home to several charming villages, each with its unique character and charm. Oia, located on the northern tip of the island, is famous for its stunning sunsets, white-washed buildings, and narrow, winding streets. Fira, the capital of Santorini, is a bustling town with a lively nightlife scene and plenty of shopping and dining options.
The island is also known for its ancient history, with several well-preserved ruins and historical sites. The ancient city of Akrotiri is a must-visit for history buffs, with its well-preserved ruins dating back to the Minoan era. The Museum of Prehistoric Thira is also worth a visit, featuring a collection of artifacts from ancient Santorini.
For those seeking a more relaxed pace, Santorini offers plenty of opportunities for rest and rejuvenation. The island is home to several natural hot springs, which are said to have healing properties. Visitors can also indulge in a spa treatment, yoga class, or simply lounge on the beach and soak in the sun.
Santorini is also known for its vibrant food and wine culture. The island's volcanic soil is perfect for growing grapes, and the local wines are renowned for their unique taste and quality. Visitors can explore the island's many wineries, or indulge in the local cuisine, which features fresh seafood, locally grown produce, and traditional Greek dishes.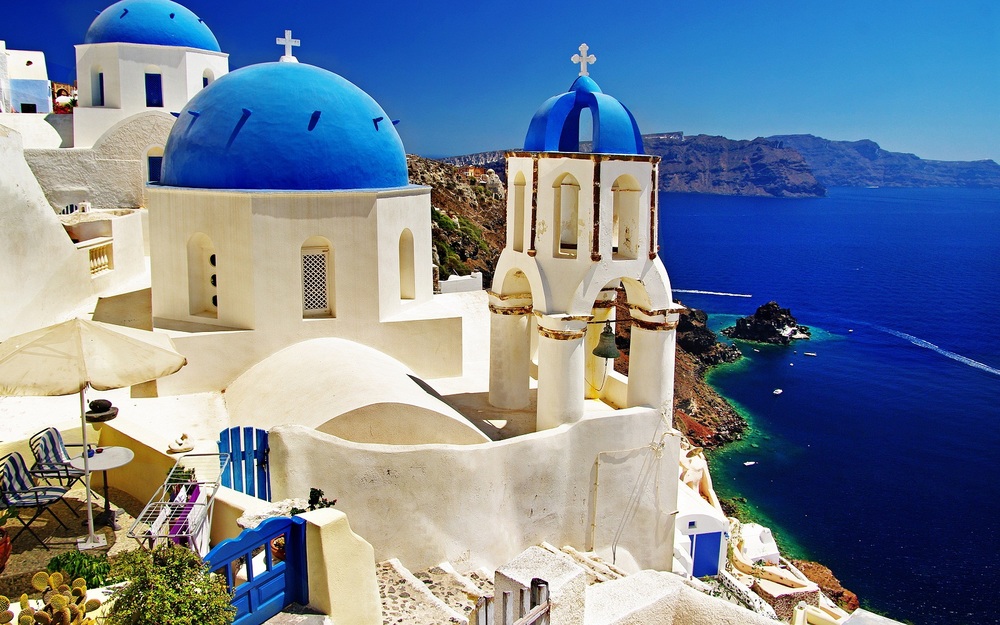 Santorini is a destination that offers something for everyone, from its stunning natural beauty to its rich history and culture. Whether you are seeking adventure, relaxation, or simply a taste of the Greek Isles, Santorini is the perfect destination to experience the charm and beauty of Greece.